08/11/2020
10 Ways to Promote Intimate Wedding Safety in the Age of COVID
The age of COVID has forced us to think carefully about how we celebrate and about intimate wedding safety. While postponing into 2021 or even 2022 is likely going to be your safest bet, there are reasons why sticking to 2020 and going to Plan B may be necessary for you. Perhaps your scheduled 2020 date carries great personal significance, maybe you want to start a family soon or you have an ailing family member and you don't want to put it off. It's a personal choice, but if  you do choose to move forward with an intimate, socially distanced wedding (we're talking 10 people or less!), here are a handful of thoughtful ideas that consider your guests' comfort and safety. And please be mindful to follow your local rules and restrictions on celebrating!
Mask It Up
It's a must these days, especially at gatherings with groups. Make the most of it and choose colors and patterns in the style and aesthetic of the wedding. We have always loved Rifle Paper Co. fabric and a number of retailers are selling masks with their festive patterns. Intimate wedding safety is so crucial!
Sanitation Station
Coordinate your sanitizer products with your wedding colors and aesthetic. It can still look stylish and on brand. We love these hand sanitizers from Touchland.
Small, Intimate Outdoor Ceremony
We're always huge proponents of outdoor weddings, and what better time to get out into the fresh air! Promote that air circulation with an al fresco ceremony with your nearest and dearest. Keep the list small and safe!
Image Source with photo by The Edges.
Image by Katherine Ann Rose
Group Ceremony Seating
At that al fresco ceremony, try to group guests organically by their households rather than packing them into the traditional ceremony seating. OR even break up seating with an in the round setup.
Image Source with photo by Rebecca Yale and Event Design by Amorology.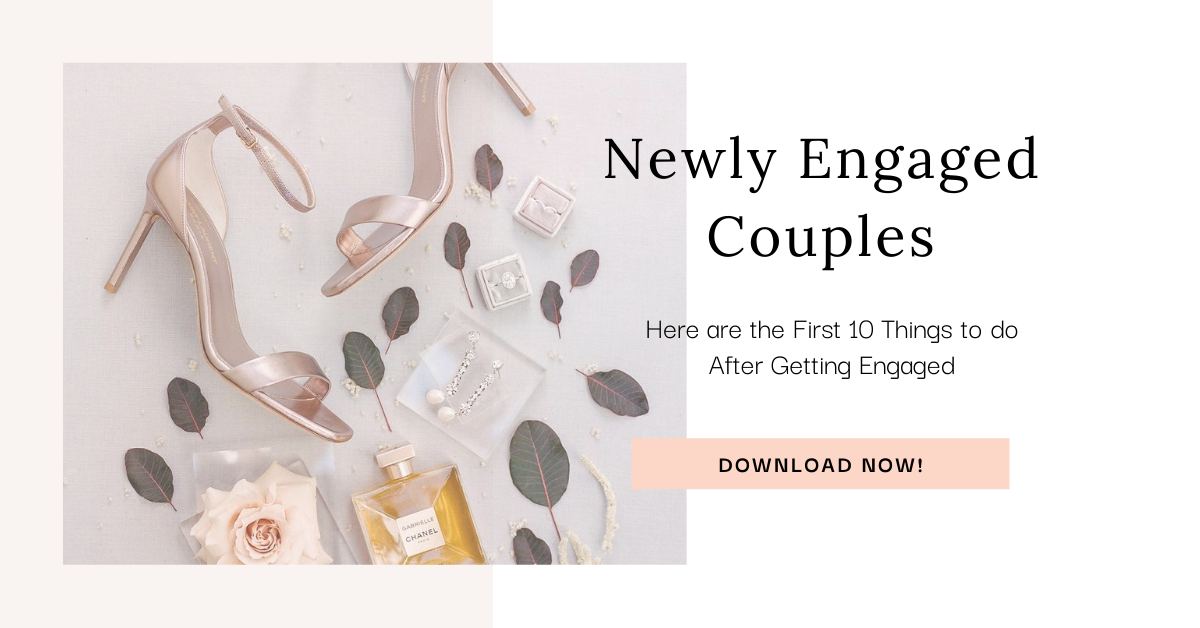 Stream It
Grasp the power of technology and stream your ceremony for the bulk of your guests to watch virtually. We recently helped our couple with the smallest of ceremonies (it was just the bride and groom) and our video team streamed the ceremony on Facebook. Post-ceremony, they popped some champagne and celebrated on Zoom with their closest family.
Images by Jana Williams.
Individual Serving Drinks and Bites
Post-ceremony, it is common to celebrate with cocktails and bites. Have specialty cocktails at the ready. The idea of a large communal cheese and charcuterie or crudite station seems unlikely for a while. Instead, opt for a variation which gives the same effect of an eclectic grazing station without all of the extra hands touching everything. Mini grazing boards like these are adorable, personalized and sanitary. Everyone gets pre-portioned boards to enjoy individually.
Image by Katherine Ann Rose.
Dinner Seating By Household
Just like it's done at restaurants, guests are given their own tables perfectly sized to the number of guests in their households. Couples get a sweet table for two. Families of 4 get larger tables. Its quite simple. From a design perspective, it always looks interesting when each table has a little variation and this is the ideal scenario to create differentiation.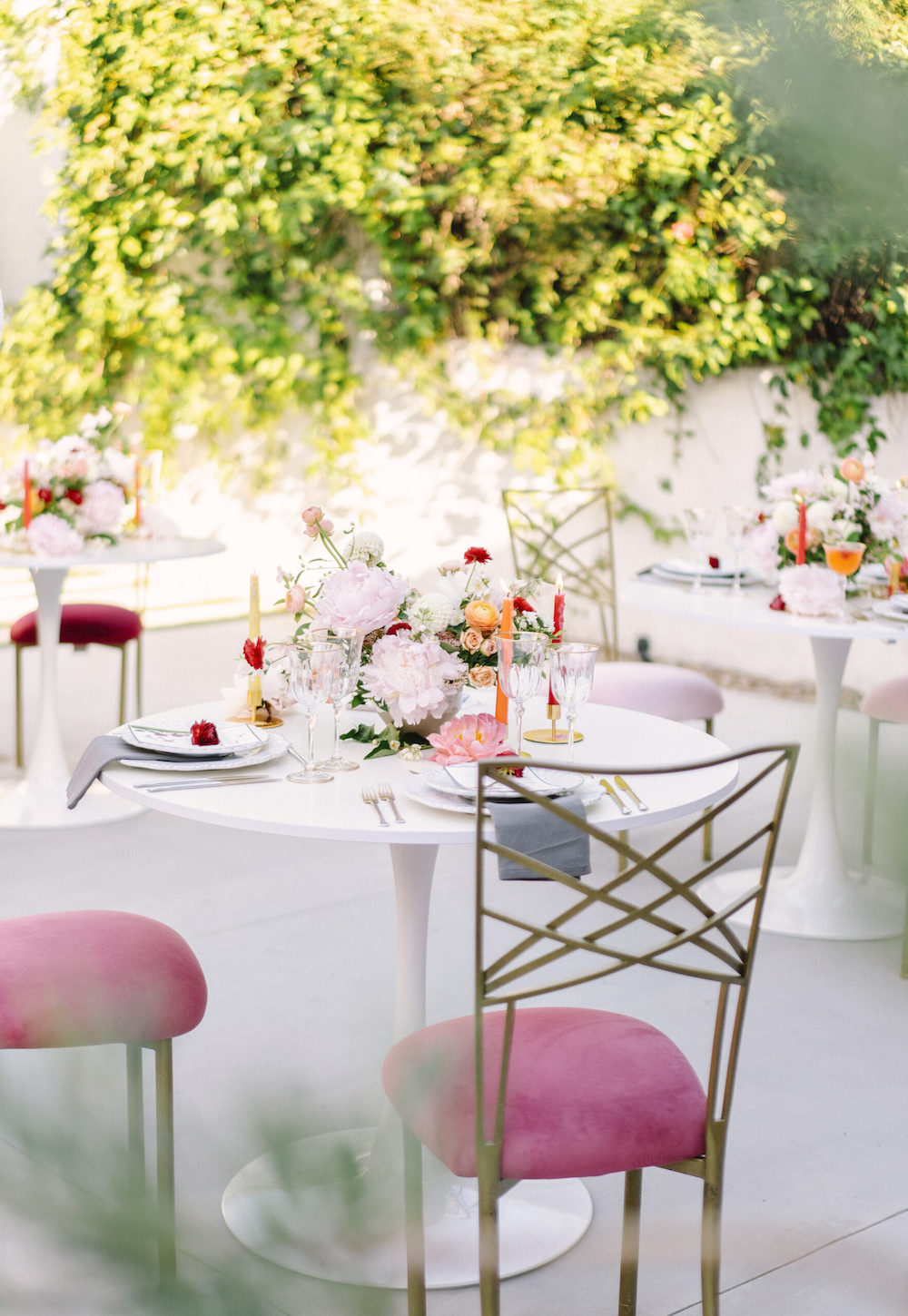 Plated Meals
Opt for a plated meal or even individually boxed for guests. We'll need to put a family style meal on the back burner for a while.
Mini Dessert
For dessert, serve individual mini cakelets, partly because they are individually portioned, but mostly because they are so dang adorable!
Car Parade
Let's be honest. Guests who know each other well + alcohol + an alluring dance floor + a bangin' playlist does not a socially distanced reception make. So don't even go there. Skip the traditional dance party reception in favor of a safer, socially distanced car parade. Your friends and family can drive by, blow you air kisses and wish you well. Add a DJ to the mix to make it fun and upbeat!
Images by Jana Williams.
We hope this provides a bit of inspiration as you think about planning or modifying your wedding in the age of COVID. We strongly caution you to follow your local government mandates and only celebrate if it is legal and safe to do so.