08/01/2017
Modern Urban Jungle Wedding
We had the pleasure of designing this modern urban jungle wedding at Millwick in Los Angeles for the sweetest couple, Mia and Nate. Choosing Millwick was a no-brainer, as it had the perfect balance of organic beauty and non-traditional charm.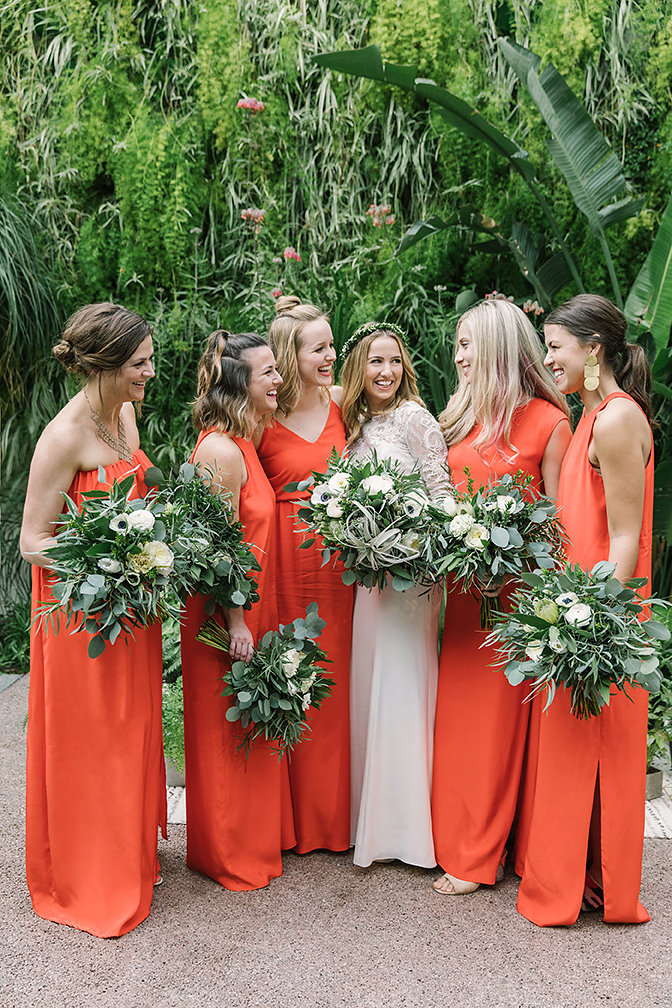 Our color palette was derived from the abundance of natural greenery at the venue and accented with soft neutrals and gold and rose gold metallic details. I love the contrast of bright orange dresses Mia chose for her bridesmaids. The modern silhouettes of their Natalie Deayala Collection dresses were sophisticated and chic. I'll bet you $5 those gals wear their bridesmaid dresses long after the wedding day. They are just too chic to hide in the back of the closet with the other boring bridesmaid dresses. No, ma'am!
A must-have of the wedding day was to include the couple's beloved Frenchie pup Otis as their ring bearer. Needless to say, the little fella stole the show! We encourage our couples to think beyond standard wedding norms and include elements that are personal to them. Otis being part of the day was one of those personal touches that no one will forget. The cute little family of 3 also made an appearance on the custom illustration on the wedding invitation suite.