10/04/2017
9 Creative Napkin Folding Techniques to Elevate Your Table
Here are 9 creative napkin folding techniques to elevate your table next time you're stuck in a design rut with your next tablescape!
One of the easiest ways to add a special touch to a dinner table is with an interesting napkin at each place setting. We partnered with Hostess Haven to bring you a variety of spectacular napkins and table settings to inspire your next party. But even if you only have one set of napkins to work with for the entire season, you can get creative with your napkin folds to create a distinctive look from party to party. Read on for our top 9 napkin folding techniques that will be so fresh for this holiday season. Check out these pretty pics from Krista Mason and be sure to watch the tutorial videos to re-create these looks on your own! And don't forget to check out these additional folding techniques as well!
1. Burrito Fold
Best used on napkins with a contrasting edge, creating this style is as easy as rolling up a burrito, which is how it got its name. OK, we made up the name. It's got a modern, clean feel and will perfectly complement a minimalist table. It's got to be the simplest of the creative napkin folding techniques around!
2. Simple Knot
The knotted napkin has been a favorite on many wedding tables this year, but would add an organic and unfussy touch to any holiday party tablescape as well. The beauty of this fold is its imperfect perfection. This style looks great with both patterned and solid napkins.
3. Triple Pocket
Who doesn't love a pocket? A napkin pocket is useful to hold a menu, a pretty sprig of greenery or flower bud. This angular 3-fold style is perfect for bringing a little extra interest to a solid napkin. We absolutely love this creative napkin folding technique.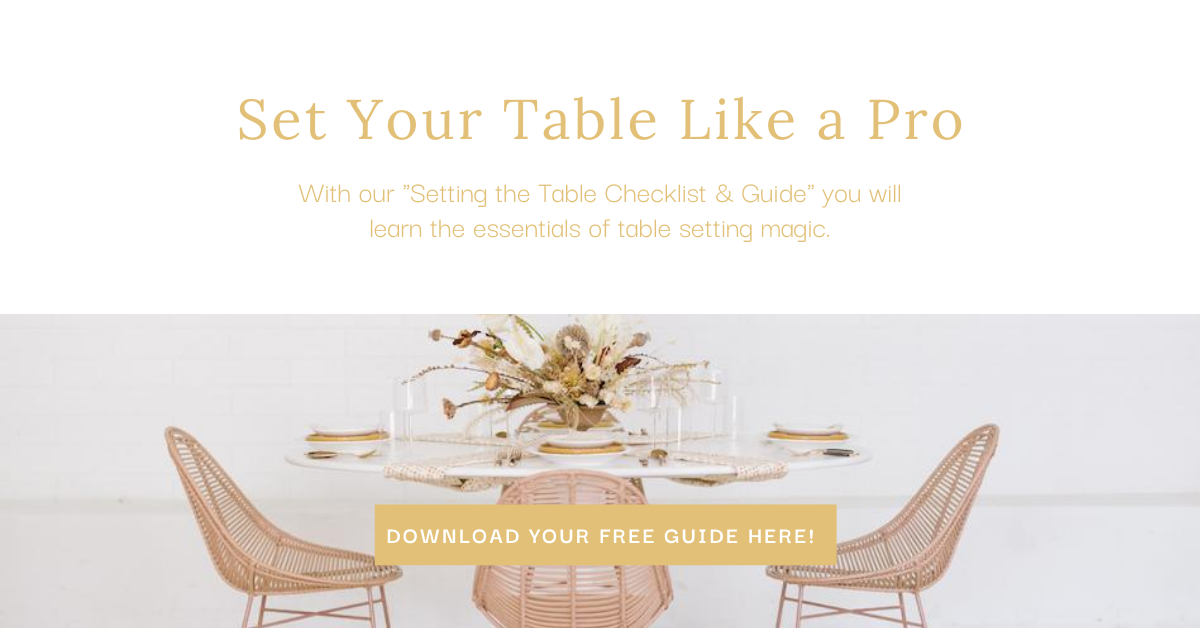 4. Single Pocket Hexagon
Many of us have seen a standard rectangular napkin pocket fold, but we take it into a more interesting territory with the angled top and bottom. You could even turn this napkin sideways for additional versatility.
5. Pentagon with Pocket
We love how this style has a little ledge for dropping in a place card. Necessary? No. Cute? Hell yessss!
6. Banded Fold
For a sleek and modern look that goes beyond the standard rectangular fold you've seen a bazillion times, opt for the banded tri-fold. In a few easy steps, you'll have a napkin that will leave your guests asking, "how'd you do that?"
 7. Angled Double Pocket
Both patterns and solids will sing when folded into this chic style. Can you tell yet that we're obsessed with pocket folds?
8. Romantic Layered Edge
A riff off of the single pocket fold from above, here we add even more interest with a layered bottom edge. This is a great option for spicing up solid napkins.
9. Loose & Gathered
The simplist of all of the napkin folds, this style is always easy to put together in a pinch, literally! It takes one step to make this napkin fold come to life.
Which of these napkin folds will you try at your next party? Ready for even more napkin tutorials? Get them all HERE!
Team Credits:
Concept & Styling: RMBO Collective // Photography: Krista Mason Photography // Napkins & Place Settings: Hostess Haven 
SaveSave
SaveSave
SaveSave
SaveSaveSaveSaveSaveSaveSaveSave
SaveSave
SaveSave